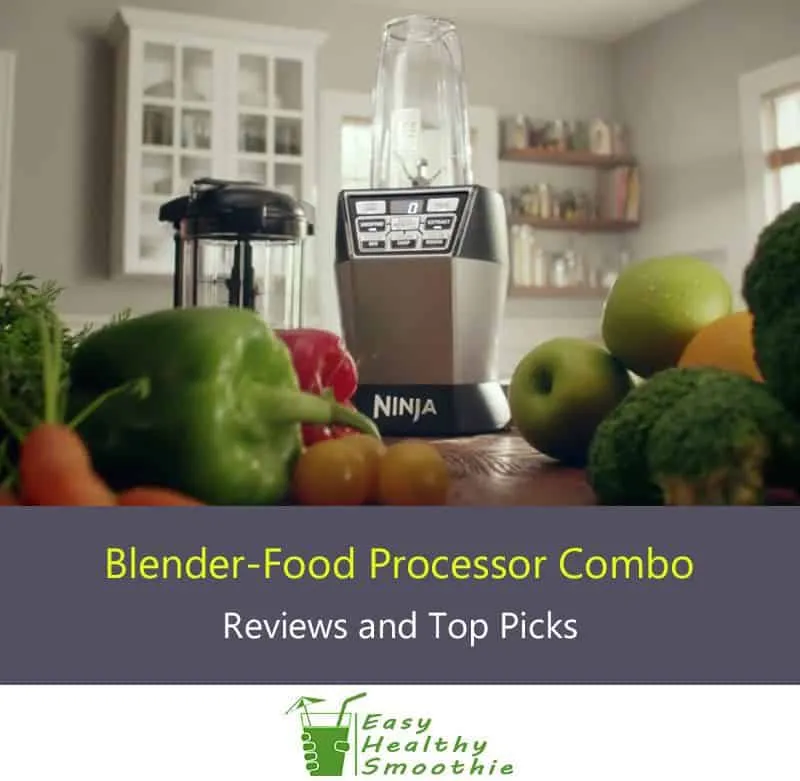 Best Blender Food Processor Combo in 2020 – Reviews & Comparison
If you're looking for both blending and food processing capabilities, a blender food processor combo is an excellent way to get more for your money and save on kitchen storage space.
Usually costing only slightly more than a blender, these combined systems provide a huge range of capabilities: make smoothies, doughs, fries, salads… the list is endless.
Here I've reviewed the top picks for the best blender food processor combo and also included a helpful buyer's guide with what to look for when selecting your new appliance.
Blender and Food Processor Combos Comparison Chart
Reviews and Top Picks
If you're looking for a blender and food processor all in one, there are a lot of choices, and making the right selection can be a daunting task.
To help you pick the right appliance for you, I've provided a review roundup of some of the best systems out there.
1. Ninja Mega Kitchen System (BL770) <<Top Pick>>
Packing an impressive 1200-watt, 2-HP motor, the Ninja Mega is a complete system for healthy living.
Included are a 72-ounce blender pitcher, an 8-cup mixer bowl, and two 16-ounce nutri-ninja cups for personal blending!
Value for Money
Great price for specs and accessories included
Ease of Use
User-friendly and easy to clean
Customer Support
5-year warranty with good customer service
Editor's Final Rating
Overall a great system for the money!
Powerful enough to handle the toughest recipes such as nut butters
Suction cup feet allow the base to be locked down on the counter
Easy pour spout on 72-ounce blending jar
Easy to clean and dishwasher safe
Requires considerable storage space
Cannot make hot soup with a blender
Here's a good unboxing video I found on YouTube, that gives you a very detailed look at what you get when you buy the Ninja Mega: